Don't let the heat put you in hot water.
While hot summer temperatures are great for the beach, they can be a health threats on the job – putting you and your workforce at unnecessary risk.
If you work outside (e.g., beach resort, farm, construction site) or in a heat-sensitive indoor location (e.g., kitchen, laundry, manufacturing plant), you're encountering some intense heat and humidity in the summer months. In some cases, you may also be at increased risk for heat-related illness.
There are three kinds of major heat-related disorders: heat cramps, heat exhaustion, and heat stroke. If you're unsure of the symptoms of each, or how and when to apply first aid, now is a great time to get up to speed.
To help with those efforts, the Occupational Safety and Health Administration (OSHA) and the National Institute for Occupational Safety & Health (NIOSH) have teamed up to create a heat illness prevention campaign:
Keeping Workers Safe in the Heat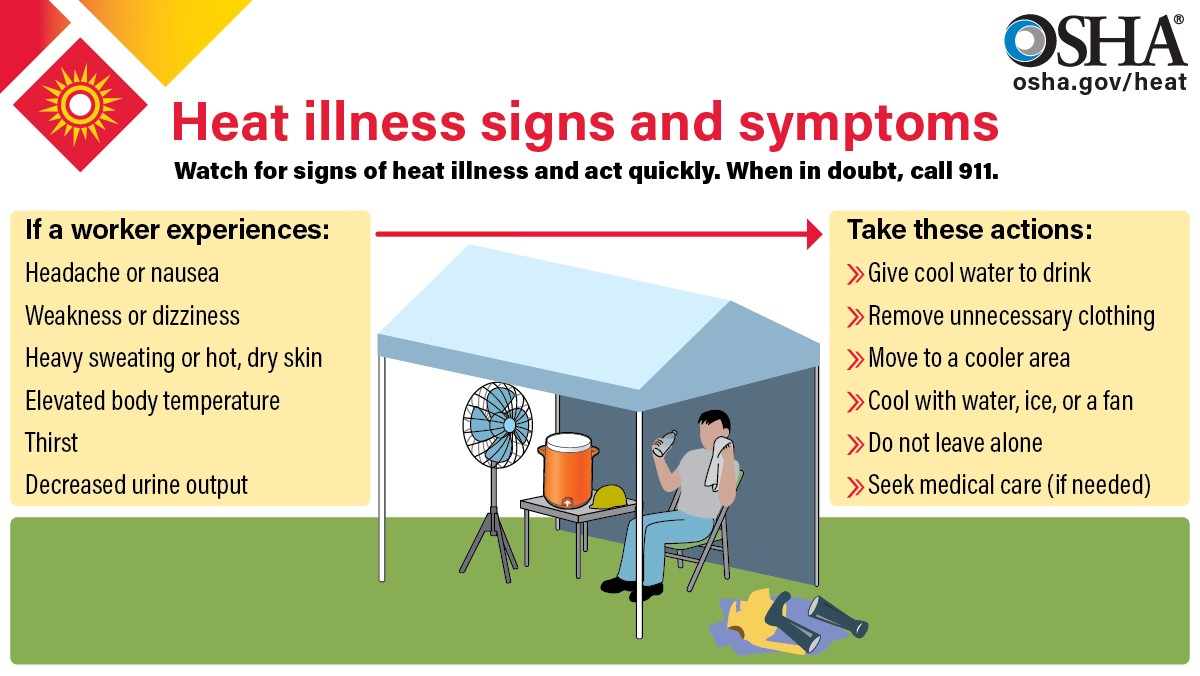 Available now, this program provides free posters and videos to inform and protect your workforce. OSHA and NIOSH have also developed an app together. Ready for download in the App Store, the OSHA-NIOSH Heat Safety Tool tracks temperature and humidity levels and provides emergency first aid tips.
There's nothing better than a New England summer, especially when we can all safely enjoy it. Let's all do our part to protect ourselves, and our hard workers, from heat-related illness this season.
To learn how St.Germain can assist with health and safety compliance for your facility, or for more info on any of our services, give us a call at (207) 591-7000.