Senior Environmental Scientist
207.591.7000 x 34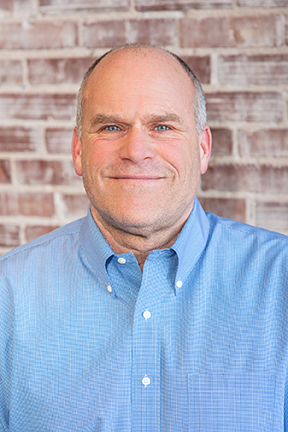 Paul Prescott has over 25 years of experience performing environmental investigations of various media including soil, groundwater, surface water and soil vapor. Mr. Prescott is a Senior Environmental Scientist on the St.Germain team and provides expertise in hazardous waste and petroleum site investigation and closure, closures of petroleum and hazardous substance tanks, vapor intrusion (VI) investigations and environmental due diligence.
Prior to joining the St.Germain team, Mr. Prescott was the vice-president of MAI Environmental, conducting Phase I and Phase II environmental site assessments, vapor intrusion studies, federal brownfields and state of Maine Voluntary Remediation Action Plans (VRAPs). In addition, Mr. Prescott has 10 years of direct-push Geoprobe operating experience, which includes soil borings, well installation, electric conductivity testing, chemical injections and vapor probe installations.
EDUCATION
Bachelor of Science Degree, Natural Resources
PROFESSIONAL CERTIFICATIONS
OSHA 40-Hour HAZWOPER
Visible Emission Certification, EPA Method 9
NRPP Certified Radon Mitigation Provider
PRINCIPAL AREAS OF PRACTICE
Project Management
Environmental Due Diligence
Risk Assessment
Remediation
Hydrogeology
Environmental Permitting
Regulatory Compliance
REPRESENTATIVE PROJECT EXPERIENCE
Various Clients
Performed work plan preparation, field sampling, and data analysis for closures of hazardous waste storage facilities. Investigated the effect of historical waste handling practices on site surface water bodies, soil and groundwater.
Various Lenders/Developers – ME & NH
Conducted Phase I Environmental Site Assessments (ESAs) on a wide range of properties, including automobile service garages, dry cleaners, restaurants, malls, hotels, petroleum storage facilities, vacant land, and others.
Private Client – Hartland, Maine
Performed site inspection, historical information review, preparation of work plan, hydrogeologic investigation, remediation, and reporting associated with the closure activities of an interim hazardous waste storage facility. Remediation included the decommissioning and onsite decontamination of pipelines and associated structures.
Private Client – Orrington, Maine
Conducted multiple subsurface investigations in order to delineate mercury contaminated soil. Oversaw the excavation of the impacted soil and performed confirmation sampling. Sampled site drainage to document mercury contained in the sediments and estimated the concentration of contaminants potentially transported to offsite receptors.