Director of Environmental, Health & Safety Services
207-591-7000 x43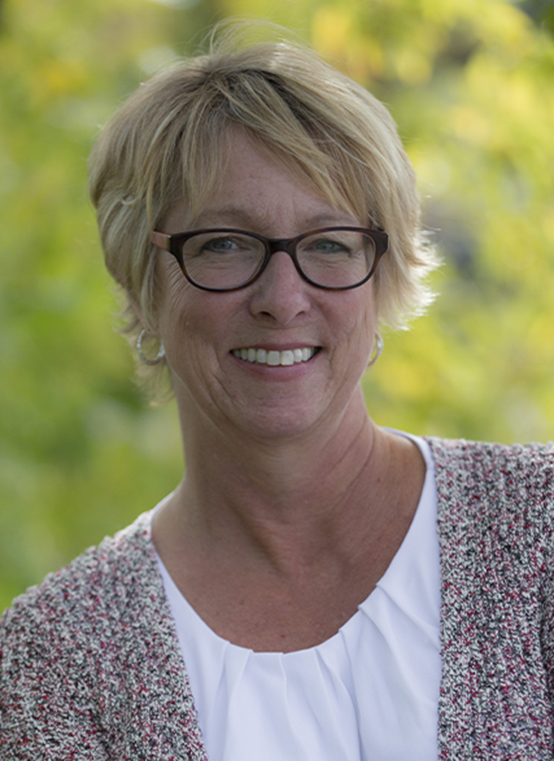 Sandy Perry has more than 25 years of comprehensive regulatory compliance experience. Sandy manages and provides environmental, health and safety (EHS) compliance services specific to wastewater, stormwater, NPDES permitting, industrial pretreatment, oil pollution prevention, air emissions permitting and reporting, hazardous waste management, hazardous materials transportation, emergency planning, toxics use reduction, chemical facility anti-terrorism, and OSHA regulations. Prior to joining the St.Germain team, Sandy directed EHS programs at an environmental consulting firm in Massachusetts.
EDUCATION
Bachelor of Science Degree, Environmental Engineering, University of Maine and Columbia Southern University
Certificate in Wastewater Technology, Southern Maine Community College
PROFESSIONAL AFFILIATIONS
Women's Information Network, Mentor
Maine Water Environment Association (MeWEA), Past President, Member and Pretreatment Committee Member
New England Water Environment Association (NEWEA), Member
Water Environment Federation (WEF), Member
CERTIFICATIONS/ACHIEVEMENTS
RCRA/DOT Certification
Registered Environmental Manager (NREP)
Licensed Grade VB and IP/C Maine Wastewater Operator
National Association of Professional Women – 2013/2014 Woman of the Year Award
NEWEA Alfred Peloquin Award for Significant Contributions to Wastewater
WEF Roger Gagne Award Recipient for Excellence and Service in Wastewater Industry
REPRESENTATIVE PROJECT EXPERIENCE
Elmet Technologies, LLC – Lewiston, Maine
Providing industrial pretreatment compliance assistance, overseeing environmental compliance systems, tracking, reporting, developing plans, and training in accordance with state and federal regulatory requirements.
University of New England – Biddeford, Maine *
Conducted a campus-wide environmental compliance evaluation and EHS staffing analysis based on Campus Safety Health & Environmental Management Association (CSHEMA) research and baseline metrics. Technical paper presented at the annual CSHEMA conference in Orlando, Florida.
ExxonMobil Pipeline – Everett, MA *
Provided comprehensive EHS compliance support including assistance with complex NPDES permitting through coordination and participation in MassDEP and U.S. EPA meetings, compliance and enforcement resolution, oversight of stormwater sampling and permit compliance, reporting, and planning, and routine facility inspections.
LabCentral – Cambridge, MA *
Led a team of EHS professionals during design, construction, start-up and operations of a unique multi-tenant life science research and development facility. Developed programs and provided training on all aspects of laboratory safety in accordance with applicable OSHA standards. Conducted routine safety and environmental inspections and supervised hazardous and biological waste management, wastewater treatment systems operation, participated in Institutional Biosafety Committee meetings.
* Independent experience, prior to joining St.Germain