Principal & Director of Engineering
207-591-7000 x12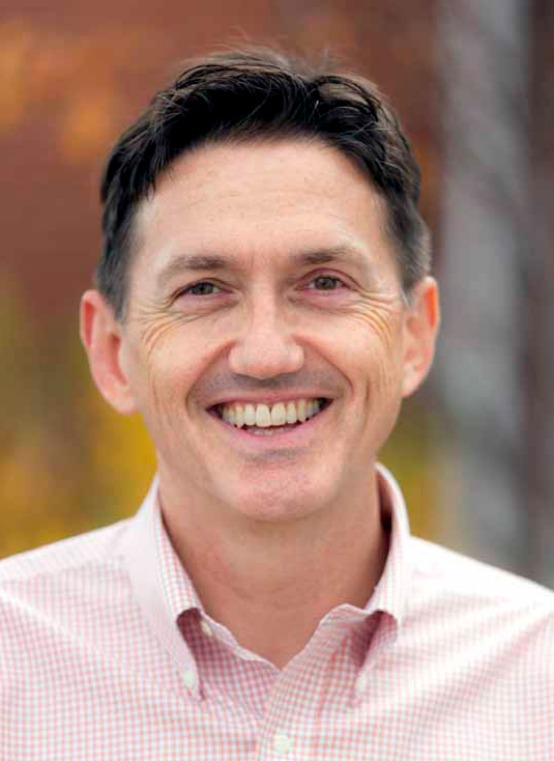 Patrick Coughlin is a Principal and Director at St.Germain, specializing in creating comprehensive solutions for clients, from the design and permitting of commercial sites to Sentry EHS®, our cloud-based compliance software. Patrick's expertise over several decades includes compliance systems, energy and solid waste facilities, environmental site restoration, and due diligence for mergers and acquisitions.
Prior to joining St.Germain in 2002, Mr. Coughlin was employed in environmental compliance, public affairs, and decommissioning waste management at the Maine Yankee Atomic Power Company in Wiscasset, Maine, as a mobile environmental lab manager with Transwest Geochem in Arizona and as a high school chemistry/middle school science teacher at Waynflete School in Portland, Maine.
EDUCATION
Bachelor's Degree in Chemistry & Environmental Studies, Bowdoin College, Brunswick, Maine, 1989
PROFESSIONAL AFFILIATIONS
Environment & Energy Technology Council of Maine (E2Tech) – Chair, Board of Directors
Maine Clean-up and Response Fund Review Board
Maine Energy Marketers – various committees
MEREDA Legislative Affairs Committee
New England Fuel Institute (NEFI) – Board Member
PRINCIPAL AREAS OF PRACTICE
Project Management
Sentry EHS Compliance Management Software
Energy & Petroleum Management
Energy and Solid Waste Facilities Design, Permitting & Operations
Regulatory Compliance
Environmental Site Restoration
Due Diligence for Mergers & Acquisitions
SPEAKING ENGAGEMENTS
REPRESENTATIVE PROJECT EXPERIENCE
Multiple Clients, Northeastern US
Evaluate existing EHS compliance programs and integrate regulatory tasks into Sentry EHS. Coordinate client transition to online Sentry EHS platform and train new users. Use Sentry EHS analytics to find gaps and strengthen compliance program. Track state and federal regulations and alert clients to regulatory changes applicable to their operations.
Safe Handling, Auburn, ME
Contract environmental and quality manager for hazardous materials transloading and toll processing facility. Implement and strengthen compliance program, maintain and revamp ISO 14001 program. Emergency spill response and reporting. Investigation and remediation of historic soil impacts. Strengthen company environmental profile to position for sale.
Large Petroleum Client, New England
Development & maintenance of comprehensive compliance program for more than 40 gas stations, investigation & remediation coordination, spill response assistance and design & permitting of site redevelopment projects.
Bowdoin College, Brunswick, ME
Ongoing assistance with regulatory compliance and training. Project management of new parking lot, including civil engineering, construction and sustainable storm water management. Investigation, hazardous waste closure of chromium cooling system, and demolition oversight of Dayton Ice Arena. Assessment and planning of Naval Air Station reuse and campus property acquisitions.
City of Bangor, ME
Comprehensive hazardous waste compliance program development & implementation, compliance training, regulatory negotiation and bulk fuel storage facility petroleum investigation for City and Bangor International Airport in wake of EPA enforcement action.
Biomass Facilities, Northeastern US
Elevated TCLP metal ash investigation and resolution for multiple boilers burning construction and demolition wood. Development of quality control fuel program and training, strategic planning on emerging regulatory issues.
FairPoint Communications, Northern New England
Development and strengthening of environmental compliance programs. Investigation and remediation of impacted sites.