President
207-591-7000 x17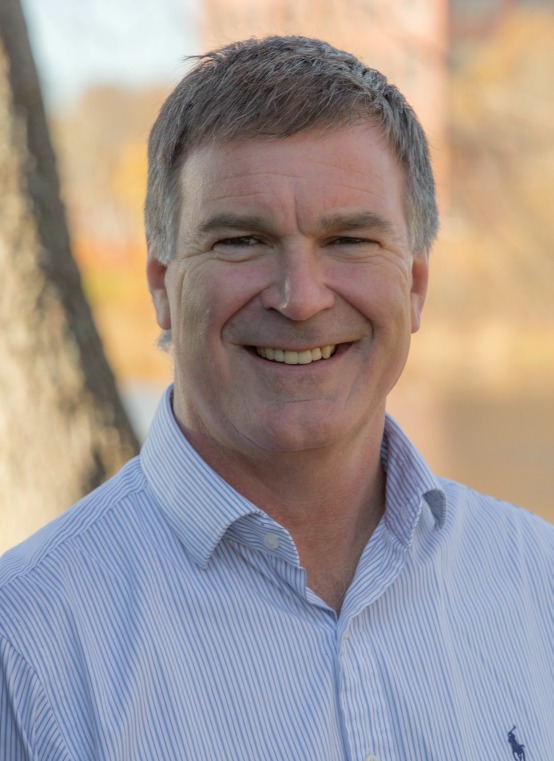 Mark St.Germain is the founder of St.Germain, responsible for quality control, human resources and client satisfaction. Mark has extensive expertise managing multi-disciplined projects requiring environmental investigation, remediation and redevelopment. He has been designing and permitting waste management and material recovery facilities since the early 1990s and has served the petroleum industry since the late 1980s. Prior to starting St.Germain in 1992, Mr. St.Germain opened and managed two environmental consulting offices, and worked at the Maine Department of Environmental Protection and Bath Iron Works.
EDUCATION
Bachelor of Science, Environmental Studies, University of Maine at Presque Isle, 1982
PROFESSIONAL AFFILIATIONS
Maine Energy Marketers Association – Board of Directors
Solid Waste Association of North America – President, Northern New England Chapter
Maine State Chamber of Commerce – Board of Directors
Geologic Society of Maine
PRINCIPAL AREAS OF PRACTICE
Materials Management
Facility Design & Permitting
Energy & Petroleum Management
Site Investigation & Remediation
Real Estate Assessment & Redevelopment
RECOGNITION
Appointed by Governor and Legislature to the Maine Economic Growth Council, 2015
REPRESENTATIVE PROJECT EXPERIENCE
ecomaine – South Portland, Maine
Provided review and quality control for all field sampling activities at the ecomaine landfill since 2012. Mr. St.Germain has also managed and provided quality control for the multi-year ashfill metals recovery third party inspection program at ecomaine.
Materials Management and Recycling Facilities – New England
Responsible for the design, permitting, and/or construction oversight of over 20 waste materials handling and recovery facilities, including materials transfer, processing, recycling, combustion, composting, and maintenance facilities.
Beneficial Use Evaluation and Permitting – New England
Developed responsible programs for the beneficial reuse of recovered materials since the early 1990s. Beneficially reused materials include oil-impacted and urban soils, ash, tires, manufacturing byproducts, construction and demolition debris, asphalt shingles, food and other organic wastes.
Due Diligence Environmental Assessment/Risk Evaluation, USA
Provided buyers and lenders with due diligence environmental assessment and risk management services at energy, industrial, commercial, and land conservation parcels, for single and large-scale multi-site transactions since the 1980s.
Site Redevelopment – Maine
Overseeing the investigation, remediation and regulatory closure of environmentally distressed properties throughout Maine enabling the productive redevelopment of numerous formerly distressed properties.
Environmental Management Programs – New England
Regularly works with energy, manufacturing, and waste management entities to develop and/or enhance sustainable environmental compliance management programs.
Expert Witness – Maine
Served as an expert witness for land use and site remediation concerns during District and Superior Court, and Maine Board of Environmental Protection proceedings.