Senior Project Manger, SENTRY EHS Manager, & Environmental Engineer
207-591-7000 x32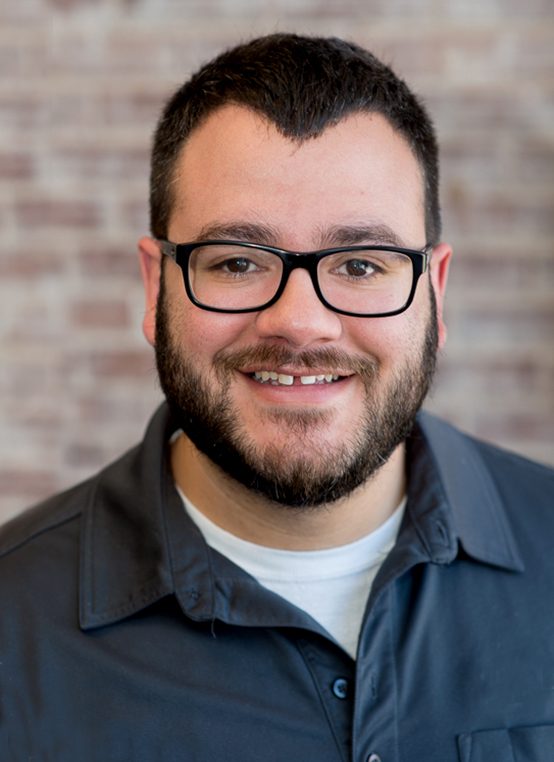 Anthony Ortiz is an Environmental Engineer & Project Manager on the St.Germain team, with a diverse skill set in environmental health & safety (EHS) compliance and environmental engineering. His experience includes occupational health & safety compliance, employee training, SPCC Plan writing, regulatory review, environmental sampling, and environmental audits and inspections.
Prior to joining St.Germain, Anthony worked as the EHS Coordinator for a national lawn and garden company providing training, inspections, permitting, compliance monitoring, and more. Anthony has also worked within two national paper mills as an intern and as both a Teaching Assistant and Research Assistant at the University of Maine, Orono.
EDUCATION
Bachelors Degree in Civil and Environmental Engineering, University of Maine, Orono
PROFESSIONAL CERTIFICATIONS
OSHA 40 Hour HAZWOPER
First Aid/CPR Training
PRINCIPAL AREAS OF PRACTICE
Project Management
Regulatory Review
Regulatory Reporting
Environmental Sampling
Landfill Sampling
Environmental Due Diligence
Phase I Environmental Site Assessments
Soil Removal Supervision
Field Supervision of Contractors
Sentry EHS compliance management software
EHS Program Development
Employee Training
EHS Compliance Assistance
SPCC Plans
SWPPPs
UST Closures
REPRESENTATIVE PROJECT EXPERIENCE
Casella Waste Systems, Inc. – Various sites in New England
Environmental outsourcing, solid waste reporting, SPCC (Spill Prevention, Control, and Countermeasure), SWPPP (Stormwater Pollution Prevention Plan) and Operations manual development and training, manage stormwater compliance program including compliance evaluations and visual monitoring analysis.
Downeast Energy – Various sites in New England
SPCC Plan & SWPPP development and training, annual reporting, manage stormwater compliance program including compliance evaluations and visual monitoring analysis.
Semi-conductor Manufacturing Facility – Maine
Develop and manage EHS programs, SDS Management, and environmental reporting.
FairPoint Communications – Various sites in the US
Environmental outsourcing, Tier II reporting, SDS management, air permitting, SPCC Plan development, HazCom Plan development and training.
SPCC Plan Writing – Various sites in the Maine and New Hampshire
Prepare SPCC plans for a variety of facilities including bulk plants, gas stations/convenience stores and manufacturing facilities.
Sentry EHS Setup – Various locations in the US and Canada
Conduct regulatory reviews of clients' operations, permits and plans to determine compliance tasks that need to be completed.
Underground Storage Tank (UST) Removal – Various sites in Maine and New Hampshire
Oversee removal of underground storage tanks and conduct environmental sampling of the excavation.