Senior Project Manager & Senior Environmental Geologist
207.591.7000 x 24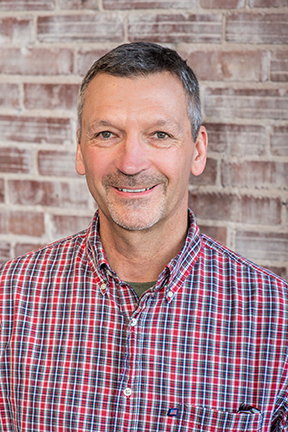 John Marchewka has over 30 years of experience working in the environmental and geological consulting industry. He is a Senior Project Manager with the St.Germain team, with expertise in client support, regulatory negotiations, and strategic project planning. Mr. Marchewka has completed successful environmental assessments and remediation at many commercial and industrial facilities, including hazardous waste site compliance and investigation, aggregate resources permitting and assessment, and petroleum and hazardous substance tank closure and remediation. John is a Maine Licensed Geologist. Prior to joining the St.Germain team, John was the president of MAI Environmental.
EDUCATION
Bachelor of Science Degree, Geology
Graduate course work in Hydrogeology and Environmental Law, University of Connecticut, Boston University, and University of New Haven
PROFESSIONAL CERTIFICATIONS
Maine Licensed Geologist #319
OSHA 40-Hour HAZWOPER
PRINCIPAL AREAS OF PRACTICE
Project Management
Strategic Project Planning
Environmental Due Diligence
Risk Assessment
Remediation
Hydrogeology
Environmental Permitting
Expert Witness
REPRESENTATIVE PROJECT EXPERIENCE
Springpoint Properties – South Portland, Maine
Environmental due diligence and strategic project planning related to the former Liberty Shipyard located on the Spring Point peninsula in South Portland, Maine. Environmental Phase I assessment, Phase II remediation, and regulatory planning with the USEPA and Maine DEP is currently positioning these properties for successful redevelopment.
Former Luis Mack Company – 750 Warren Ave, Portland, Maine
Environmental assessment of a former battery recycling facility with subsequent remediation of lead-impacted media. This resulted in a streamlined regulatory closure process under the USEPA RCRA Corrective Action Program and the Maine DEP Voluntary Response Action Plan (VRAP). This work has staged the property's successful redevelopment.
Former Angelone's Pizza – South Portland, Maine
Completed Phase I and II assessments, UST removal and soil remediation related to a former gasoline service station located on the Angelone's Pizza property. Following completion of the environmental assessments, remediation and VRAP, the property was successfully redeveloped by the Bath Savings Institute.
Robinson Manufacturing Facility – Kezar Falls, Maine
Phase I and Phase II environmental assessments related to potential hazardous substance and petroleum impacts from a former woolen mill. The work resulted in successful attainment of the Maine VRAP with a Certificate of Completion.