CHALLENGE
Petroleum contamination was first documented at this gas station site in 2004. Free product diesel fuel was present, but it was erratic in location and thickness. Sampling indicated that both diesel and gasoline were present as dissolved phase contamination, and petroleum fingerprinting indicated both old and new contamination. Maine Department of Environmental Protection (Maine DEP) requested that an investigation be completed and a remedial action plan be prepared. A clean site was not the goal of the remediation because public water was available, however the Maine DEP's primary concern was that it be free of product and vapor migration.
INVESTIGATION
The investigation included soil borings that penetrated up to 30 feet of interbedded fine to coarse sand with minor silt with the water table at 20 feet. Soil removal or most methods for free product removal were not possible because of the water table depth. Specialized sampling indicated that biodegradation of the petroleum was occurring.
REMEDIATION
St.Germain designed and installed 10 oxygen injection wells within the plume to a depth of 30 feet with very small well perforations in order to maximize the oxygen dispersal in the groundwater. Each well was connected to an oxygen tank housed in a small remediation shed. Oxygen levels increased dramatically within a few months of when injection began.
​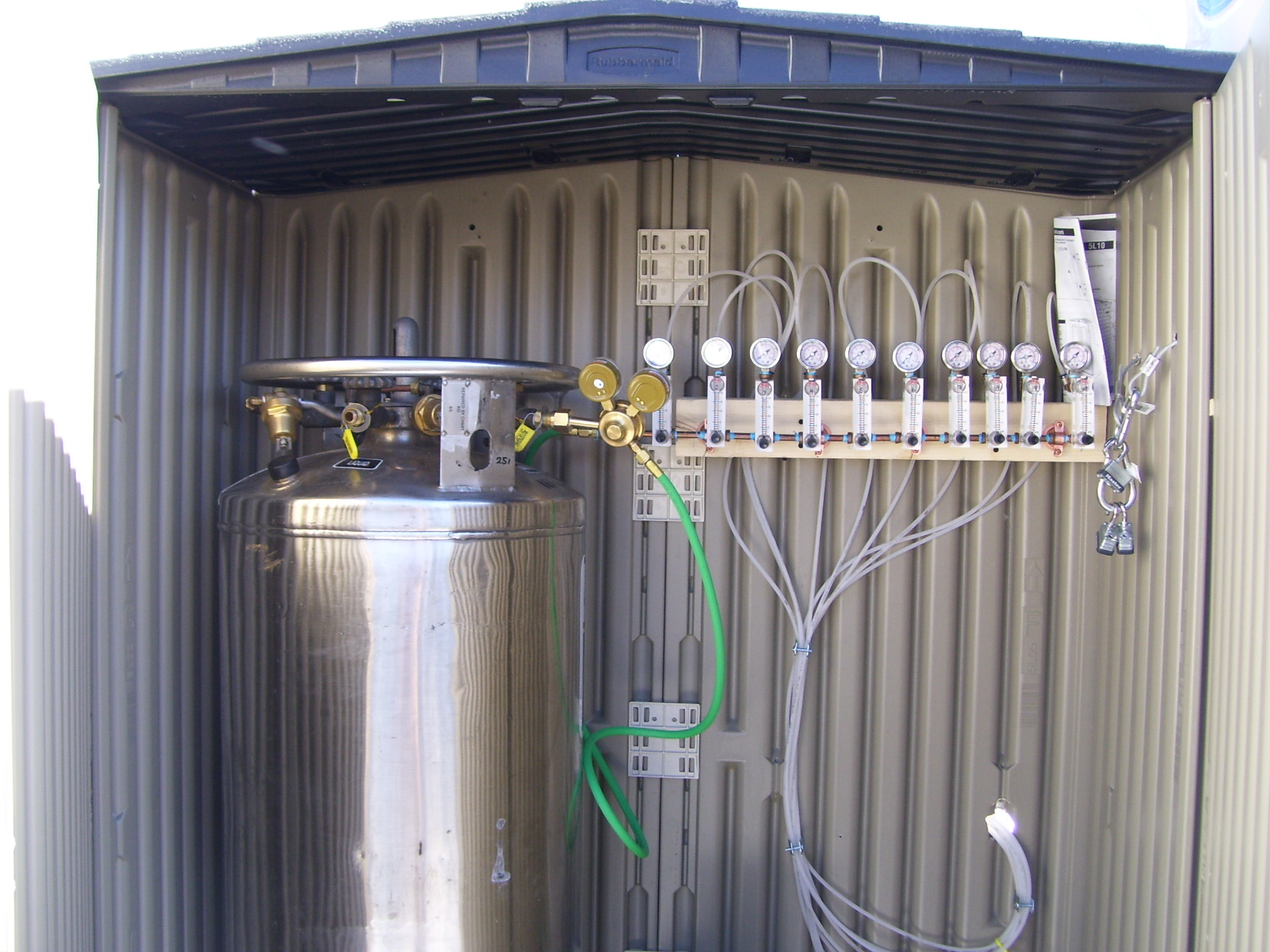 ​
After 6 months of operation, petroleum levels in groundwater had declined between 70 and 80%. Two months after system shutdown, samples were collected to see if petroleum levels had rebounded, and very little rebound had occurred. The average reduction after shutdown remained near 60%.
The Maine DEP allowed the site to be successfully closed.